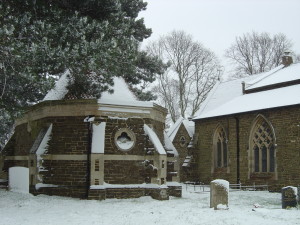 Visit an unusual piece of Bedfordshire history this summer
The Maulden Mausoleum is a fine example of one of the first mausolea to be built in the country with the earliest parts being built by Thomas Bruce, a descendant of the legendary Robbie!
The County Council restored the building in 2001 with help from the Heritage Lottery Fund and other donors. It is going to be open for the public to view on dates through this summer by courtesy of Maulden History Society who manage the property.
The whole Mausoleum, including the fascinating early crypt, is open on Sunday 25 th June,
and 10th September 2017 between 3 and 5 pm.
The Mausoleum is in the churchyard of St Mary the Virgin, Maulden MK45 2AU.
There is parking close by.
For further information contact Maulden History Society 01525 405732